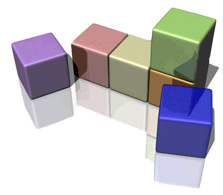 We started our business journey in the year 1993, in the form of a small venture known as Sigma Engineering at Waghodia, Dist. Vadodara. Sigma engineering was founded by Dhrupal Shah at 22 year of age very soon after his Engineering graduation with a vision to manufacture innovative products & to serve the needs of import substitute parts for various imported equipments for different industries.
In the year 1994, we concentrated our efforts to penetrate into domestic market by direct marketing our state of the art level control system with brand name Aqualevel, which was a very compact pump controller. We had a good response from customers that encouraged us to go in for development of various ranges of level control products.
We established Western Products in 1996 to integrate design, development, manufacture, after sales & marketing for more efficient & more customer centric management. Subsequently in 1997 we came up with a variety of highly efficient & innovative Motor protection & control systems for various applications including motors, pumps, pumping systems, industrial equipments & process automation.
As a result of our continued research & Voice of Customer approach for product design we could deliver unique solution for domestic & industrial water pumping in the form of Most compact, Energy efficient, Corrosion proof & Fully Automatic submersible Pumps.
Along with ongoing in-house research we continuously evaluate & adopt new technology in engineering, hardware as well as software to enhance & upgrade our products & services with the help of cutting edge technology. Micro controller based Motor Protection Relays, Programmable logic controllers & Energy metering & monitoring systems, Energy efficient pumps are few examples of widely used products in various industries.